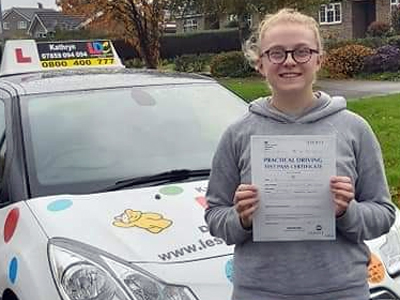 Ellie Williams
Amazing driving instructor, really easy to get along with, would 100% recommend.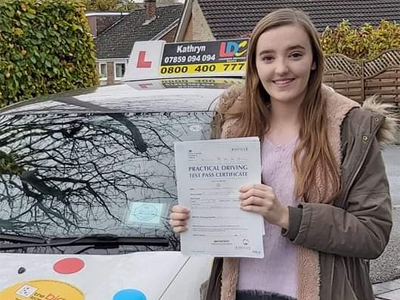 Charlotte
Kathryn is a brilliant instructor who always made me feel at ease and had confidence in me when i didn't. I couldn't have wished for a better instructor to get me through my test. Would highly recommend, thank you for everything Kathryn 😊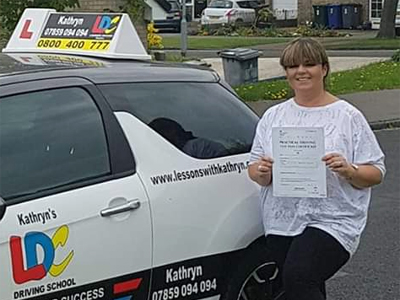 Julia Santangeli Yeomabs
First and foremost Kathryn is a brilliant instructor! I myself have had various driving lessons and instructors over the years and have got to test standard but never managed to pass my driving test.... Along with a bad experience (on my last test) and having children, i gave up learning for a period of 8 years. When I learnt about Kathryn becoming a driving instructor and knowing her in person, I decided to take to the road again! After an initial period of getting used to a car and the road again, with frequent lessons under Kathryn's instruction my confidence grew and grew...... Kathryn is a lovely person through and through. She is understanding, critical (but by no means in a nasty way) and encouraging. There were times when i felt that i was never good enough to be a driver on the road but with little pep talks and self encouragement I'm happy to say i passed my driving test😊. Even on my test day i said i couldn't do it but Kathryn believed in me that i could! And i did!👍 So if you are thinking about learning to drive i would have no hesitation in recommending Kathryn to put you on the road to success. Don't get me wrong a degree of this is down to yourself, but with the time, patience, encouragement and help that Kathryn displayed to me as an instructor we managed to complete my goal TOGETHER. I can not thank her enough.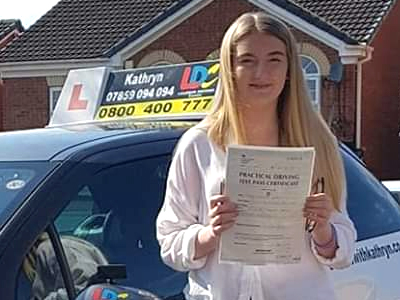 Amy Turton
Brilliant instructor, always made me feel comfortable, would definitely recommend.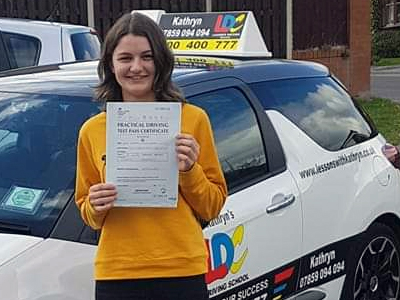 Annabel Caskey
An Amazing instructor, Very kind and there was always something to talk about along with learning. Her feedback was always useful and i always knew what i was doing 😊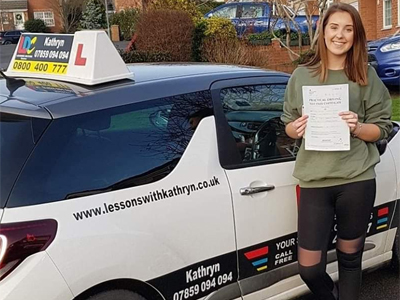 Sophie Field
1st time pass
I passed my test 1st time with just one driver fault, couldn't of done it without Kathryn she was always calm and understanding giving me the confidence in myself and my driving. Thank you.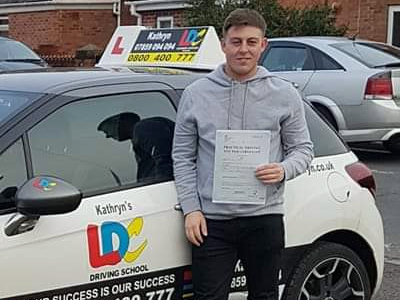 Joe Doyle
Kathryn's a brilliant instructor and made every lesson feel calm and comfortable. Thank you.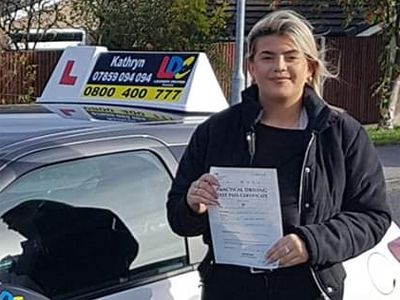 Charlie Caunt
Kathryn is amazing! She always made sure I was comfortable with what I was doing and made sure I understood it. I would recommend her to anyone if you are wanting to start learning to drive. I came to Kathryn after a bad experience with a previous instructor, i wasn't progressing and wasn't understanding what i was being taught. I was nervous getting back in the car but with how she explained things and the LDC system and workbook having the structure behind each lessons and me having the input on what my lessons would cover i picked things up so much easier. Thank you so much Kathryn x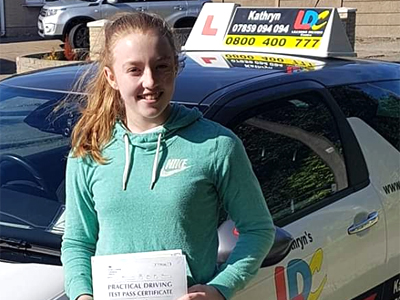 Tegan Mctaggart
1st time pass
Great instructor always made me feel at ease with all driving tasks, found the LDC system and workbook really useful especially between lessons and when i was out driving with my parents.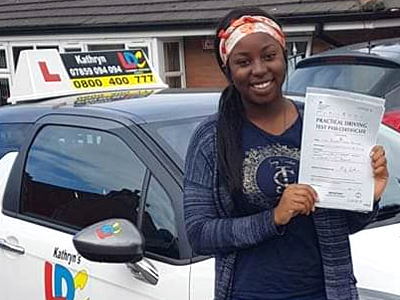 Vanessa Monomano
Passed 1st time
Great instructor, can't thank her enough for her guidance and patience.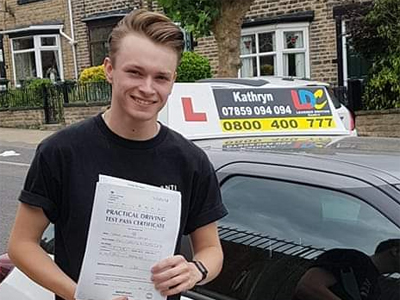 Jake Smith
Absolutely great instructor, always made me feel at ease with easy conversation and input, never afraid to give critical pointers.